March 2, 2016 2:09 am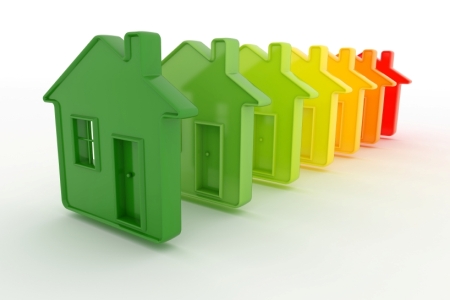 With so much science involved in contemporary homes, your RIS Consumer Confidant knows folks can sometimes get lost in the lingo. So it was great to see a recent post from the National Home Builders Association (www.nahb.org) that helps efficiency-minded homeowners decode a few of the most often used energy efficiency terms.
According to the NAHB, the following simple definitions can help you understand popular energy-saving options for your home:
"Energy-Efficient" Home
– A home that uses less energy than a traditional home without compromising service to owners and occupants. Energy efficiency can be achieved through things such as improved thermal envelopes, solar-oriented construction, low-e windows and efficient appliances. Note that energy efficiency and energy conservation are different in that conservation efforts reduce or eliminate services to save energy. Learn how efficient your home is and ways to improve your home's efficiency with ENERGY STAR's Home Energy Yardstick, available at energystar.gov.
"Net Zero-Energy" Home
– A home in which energy production and consumption are equivalent. That means the energy produced by the home must meet the household's needs. Rooftop solar panels are perhaps the most common way for homes to produce energy. To help achieve net zero-energy, the home should be designed using a holistic, whole-house approach that strives for efficiency and reduces energy consumption without sacrificing service or comfort.
"Net Zero-Energy-Ready" Home
– A home that is outfitted with the necessary structural and technological support to install energy-producing technologies. Net zero-energy-ready homes are appropriate for homeowners who plan to install energy-producing technology in the future, but do not have the means or desire to do so at the current time. When the homeowner is ready to install such technology, it will be a much simpler process.
"Net Positive-Energy" Home
– A home that produces more energy than the household needs. A homeowner could receive credit from their utility company for the excess energy returned to the grid that is produced by the energy technologies and saved by energy-efficiency measures.
Published with permission from RISMedia.